Theatre
It's one of the oldest artforms there is, and yet I still find it perhaps the most inspiring of all. I attribute my love of staged drama to my time as a child performing in large productions at the Lowry in Salford. Here are some select plays of my own which have seen performances:
Imagination Games. As part of the Young Harts Writing Festival 2017 at the Hammersmith Lyric, this fantastical tragicomedy follows two best friends battle robot armies and partake in space travel... all within the comfort of their children's home. Directed by Roy Alexander Weise.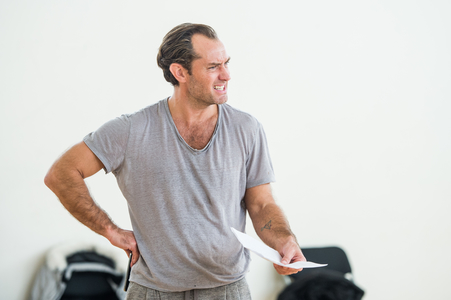 Into the Sunset, starring Jude Law. In September 2017, as part of the Hammersmith Lyric's 'Lyric Fest', this duologue sees a young boy visit an estate agent with one bold accusation: "you're having an affair with my mum." But he's not there to put an end to it… Directed by the Lyric's artistic director, Sean Holmes.
Minibeasts. As part of Actor Awareness's 'Class' night at Spotlight Studios off Leicester Square, this play followed three children who have been separated by their teacher's new 'minibeast' labelling system and start to realise their new labels may be a permanent part of their identity. Directed by Kerry Fitzgerald. The play also featured as part of Cuckoo Bang's 'BITS' at the Streatham Space Project.
Igloo Bombs. Written for Brave New Word's Utopia / Dystopia slam event at the Arcola. After 32 years of hiding in a nuclear bunker, Frank Tapster emerges to find the world is a much more depressing place than when he left it. But what's really set to break his heart, after waiting years for an Americano, is the new abomination referred to as coffee. Igloo Bombs went on to win the Cardiff Fringe Best Writing Award 2018.
The Sex Zone. Produced as part of Bradford Playhouse's LGBT Pride New Writing Festival. A sensual comedy duologue set entirely in a bedroom, two friends truly start to get the measure of each other for the first time.
The Toad in the Hole. Having debuted at Actor Awareness's New Writing Festival 2018, this one-act dark comedy went on to have runs Barons Court Theatre in Hammersmith and the Actors Centre in the West End. It is directed by Samantha Robinson and is set to make a return in 2022 at Hope Mill Theatre in Manchester.
TV/Film
I focused the majority of my degree on screenwriting. Five years on and I have had more than 30 television writing credits.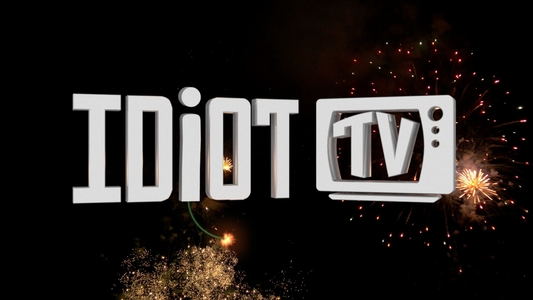 I am credited as one of the writers of Idiot TV: How Not to Live, series 1 episodes 2-10. A clip show showcasing the biggest fools on this planet in their prime, Idiot TV first broadcast in 2018 for the Channel 5 group of networks, premiering on Spike. More info, including links to watch, can be found here.
I am a credited writer on Car Crash TV series 4, episodes 9-12 and series 5 episodes 1-12. I wrote the voiceover for our comedian narrator, which accompanies real dash cam footage of crunches out on our roads. You can watch the latest series here.
I wrote on episodes 1-10 of the new Comedy Central series Criminally Funny, showing moronic criminals getting their comeuppance. The scripts are voiced by Joe Thomas, which, having grown up on The Inbetweeners, was a real honour! All episodes are available to stream on Sky Go and Now TV.
A short film I produced with two friends, Isa, won the Endemol Shine Short-Cut Film Awards 2019 and was screened at the Edinburgh Television Festival. More info can be found here.
Comics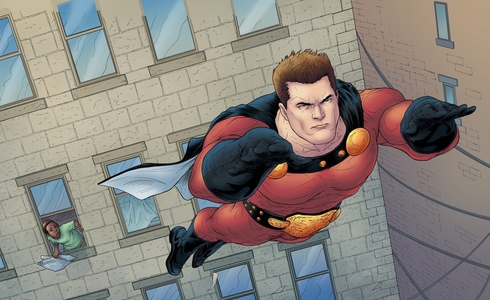 I love books. I love films. And I believe this once-stigmatised artform is the perfect combination of both, now front and centre of our cultural zeitgeist. From X-Men to the Walking Dead, Pride of Baghdad to Daredevil, there is no end to the variety of stories and characters which can and do come to life through drawings and speech bubbles. It's a medium I've always held very close to my heart, and one which I hope over the years, I will get to make significant contributions to.
In September 2017, my first comic book was published. The Millarworld Annual 2017 features the creations of comic legend Mark Millar in new material told by up-and-coming writers and artists. My story 'Symptoms' stars the character Superior, and juxtaposes his childhood multiple sclerosis struggles with his newfound superhero abilities. Interestingly, the rights to the Millarworld characters and stories have recently been purchased by Netflix… You can read an interview I did about the annual here.
I have big comic plans on the horizon - this is very much 'to be continued...'
Prose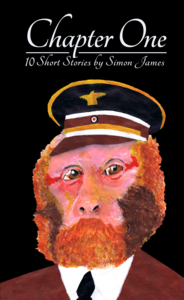 While these days I work almost exclusively in scripts, my writing output started in a much more traditional manner…
Chapter One, a book of ten short stories, was published back in 2013, as I was reaching the end of my good-old-teenage-years. The cover shows Hitler having transformed into a monkey… what more needs to be said? You can get a copy here.
The stories of Chapter One have had success in several competitions: 'Fear's Touch' was a winner of Mardibooks' 'Toast', 'Bridge of Sighs' was third in the Student Wordsmith's 'You is For University', and 'Nobody Important' was shortlisted in the Telegraph's 'A Story For Our Time', run by Penguin Books and judged by John le Carré. The latter has also been optioned for adaptation by a short film director. Which is weird as I couldn't even grow a beard when I wrote it.
Some people still ask if we will ever see a Chapter Two. The answer to that is no, because logic would suggest that with that title, it could only ever sell as many copies as the first one. As for another collection of stories altogether? Well since Chapter One I've amassed a fair few which I believe are fit to print... so never say never.
Radio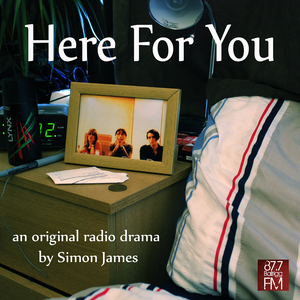 Radio drama does not get the respect it deserves. Particularly in an age of stressful commuting, when our ears are crying out for arresting entertainment to wake us up in time for work. I've made a couple of stabs at bringing contemporary stories to a traditional platform:
Here For You, on Bailrigg FM. I wrote and directed this short student drama which was broadcast on my university radio station in May 2015, and won their annual award for 'best one-off show'. It was produced by Jamie Mills and is available to listen to here.
This year saw the release of Twenty Forty by Beekeeper Podcasts. A murder mystery set 20 years in the future which follows a high-profile family learning to rely on each other as much as they do life-altering technology. I was part of the writers' room for the series, and wrote episode 2, 'Cascade'. All five episodes can be streamed now on Spotify and Apple Podcasts.
Journalism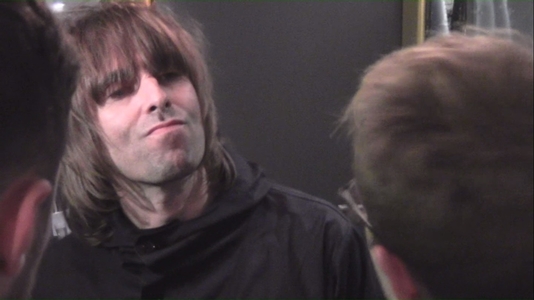 Over the years I have done my fair share of journalism work. I've interviewed everyone from rock and roll legends at film premieres to notorious gangsters in basements. I've spent a day as a stone age man for the Telegraph, had a once-regular collumn in my local 'OurTown' magazine and I even won the 2010 Portico Prize for a condemnation of the student fee increases... Here's a few pieces which were memorable enough for me to collate into a list, with links where available:
Features:
Interviews:
Reviews:
Education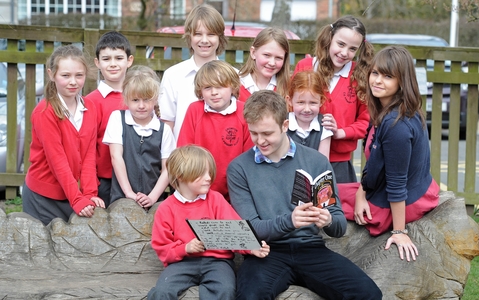 I studied at Lancaster University under an academic scholarship. After three of the best years of my life, I left with a 'first' degree in English and Creative Writing. For anyone thinking about studying Creative Writing, Lancaster is currently home to the country's best department according to The Times Good University Guide. So definitely worth looking at.
I'm well past listening to the classic 'you can't teach writing' spiel. Yes, of course there's such a thing as talent, but writing is a skill that should be refined just like any other – it requires practice, theory, technique, discipline, and a conscious awareness of why you are doing what you are doing. Yes, break all the rules in the book, but before you can possibly do that you need to know what's actually in the book.
I do semi-regular talks and workshops with students of primary school age right through to university. If your day-to-day is in a learning environment and you'd like me to pop down, drop me a line using the box below.