Superchargers - International Emmy nomination
Ali-A's Superchargers, a CBBC car transformation show for which I wrote some scripts, has just been nominated for a 2018 International Emmy Award.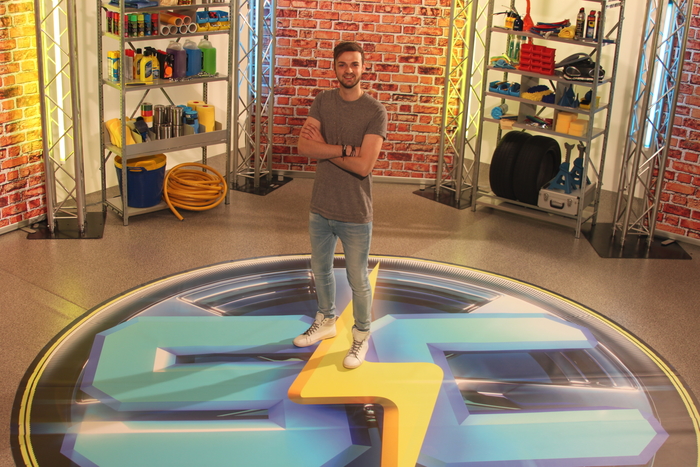 Ali-A in Superchargers HQ.
The show has been nominated in the Kids' Non-Scripted Entertainment category. (I know what you're thinking, but I assure you, scripts did occur. Just not the 'to be or not to be' kind.) I was very much involved with the whole production of the series (just trying to claim a portion of victory here) - from helping the young car designers transform their parents' old bangers, to actually driving the things from Essex to Swindon, sometimes at 3 in the morning: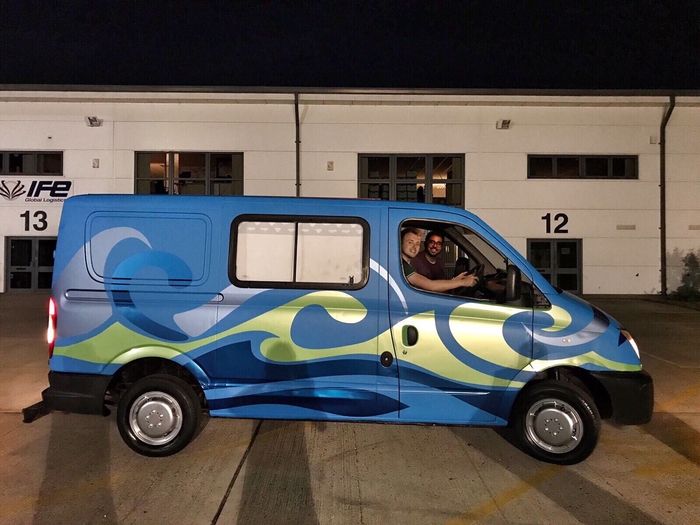 The glamour of television. Scooby snack anyone?
The show was exec produced by Coral Lawson for Endemol Shine North, who have just moved from MediaCity into a swanky new office in the heart of Manchester. They are currently putting the finishing touches on a spiritual successor to Superchargers: I'm Not Driving That, which skews towards an older audience and is coming soon to a public-service streaming platform near you. That's all I can really say because A) I don't fancy getting shot by the NDA police and B) I've been working on a project worlds away from this, so have only seen it happening from afar. As for the Emmy, we won't find out if we won until April 9th.

And while we're recognising recognition, this week I also found out that my old Creative Writing department has just been named the best Creative Writing department in the country, according to the Times and Sunday Times Good University Guide 2019. This nice little coup doesn't get its own post as I have no claim whatsoever over this success, but well done to Lancaster regardless. Just don't go training up too many great writers please - I could do without the competition...