Theatre
It's one of the oldest artforms there is, and yet I still find it perhaps the most inspiring of all. I attribute my love of staged drama to my time as a child performing in large productions at the Lowry in Salford. Here are some select plays of my own which have seen performances:
Imagination Games. As part of the Young Harts Writing Festival 2017 at the Hammersmith Lyric, this fantastical tragicomedy follows two best friends battle robot armies and partake in space travel... all within the comfort of their children's home. Directed by Roy Alexander Weise.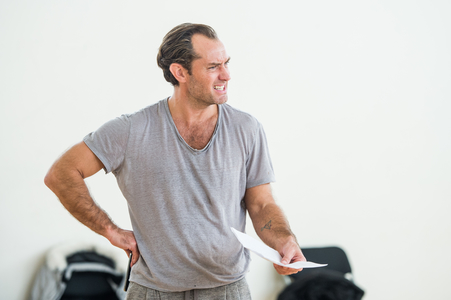 Into the Sunset, starring Jude Law. In September 2017, as part of the Hammersmith Lyric's 'Lyric Fest', this duologue sees a young boy visit an estate agent with one bold accusation: "you're having an affair with my mum." But he's not there to put an end to it… Directed by the Lyric's artistic director, Sean Holmes.
Minibeasts. As part of Actor Awareness's 'Class' night at Spotlight Studios off Leicester Square, this play followed three children who have been separated by their teacher's new 'minibeast' labelling system and start to realise their new labels may be a permanent part of their identity. Directed by Kerry Fitzgerald. The play also featured as part of Cuckoo Bang's 'BITS' at the Streatham Space Project.
Igloo Bombs. Written for Brave New Word's Utopia / Dystopia slam event at the Arcola. After 32 years of hiding in a nuclear bunker, Frank Tapster emerges to find the world is a much more depressing place than when he left it. But what's really set to break his heart, after waiting years for an Americano, is the new abomination referred to as coffee. Igloo Bombs went on to win the Cardiff Fringe Best Writing Award 2018.
The Sex Zone. Produced as part of Bradford Playhouse's LGBT Pride New Writing Festival. A sensual comedy duologue set entirely in a bedroom, two friends truly start to get the measure of each other for the first time.
The Toad in the Hole. Having debuted at Actor Awareness's New Writing Festival 2018, this one-act dark comedy went on to have runs Barons Court Theatre in Hammersmith and the Actors Centre in the West End. It is directed by Samantha Robinson and is set to make a return in 2022 at Hope Mill Theatre in Manchester.