Cardiff Fringe Best Writing Award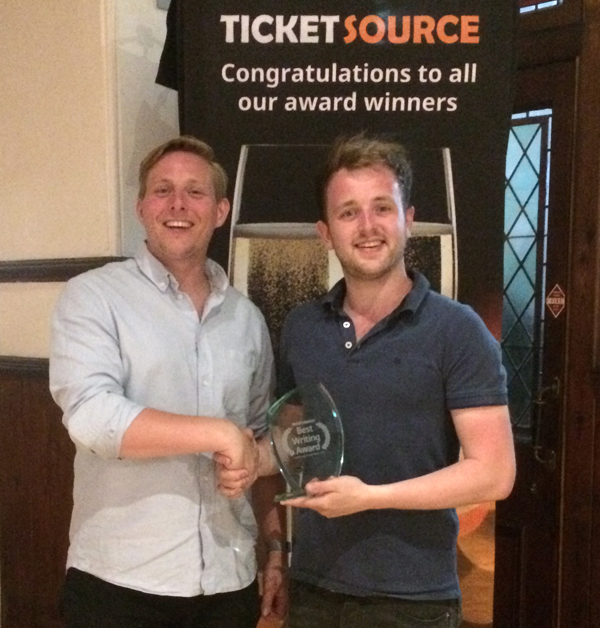 Ticketsource's head of marketing Terry Rosoman, the award, and me.
I am thrilled and flattered to be able to say I am the proud holder of the Cardiff Fringe Best Writing Award 2018. This is the first year of the award, run by Ticketsource and ScriptDawg.
The theme of the script search was 'New Beginnings', and the script of mine that was (apparently) worthy of a trophy and envelope of cash was Igloo Bombs. I say 'apparently' only because I was horribly hungover when I forced it out, a sentence which sounds more disgusting than I intended it to.
Igloo Bombs tells the story of Frank Tapster, who after thirty-two years of hiding in a nuclear bunker, emerges to find that Britain, and the world, has completely changed. Everywhere trades in either dollars or Korean won and you can't walk outside without spontaneously combusting. But what's really set to break Frank's heart, after waiting so long for an americano, is being served the new abomination referred to as coffee.
The play had a live reading at the awards ceremony (making it one of three performances that night), but was judged by a panel in advance. One of the judges, Anna Fywell of Bad Wolf Productions, said that she "loved its fresh and funny take on a dystopian story which felt totally original". Another judge, Emily Nabney of the BBC, added: "This was a script with a fresh, unique voice which balanced sparky dialogue with big themes about the future of humanity." So that's nice.
The moral I tried to take from this is that the sensitive, immobile and emotional status that is 'the hangover' might just be a mix of the perfect literature-creating conditions. Ergo after the awards ceremony: 80% of the prize money was spent on alcohol, Cardiff was hit hard, we eventually staggered to our AirBnB, the following morning I arose, got out my laptop… and realised I'd left my charger up North. You can't win 'em all.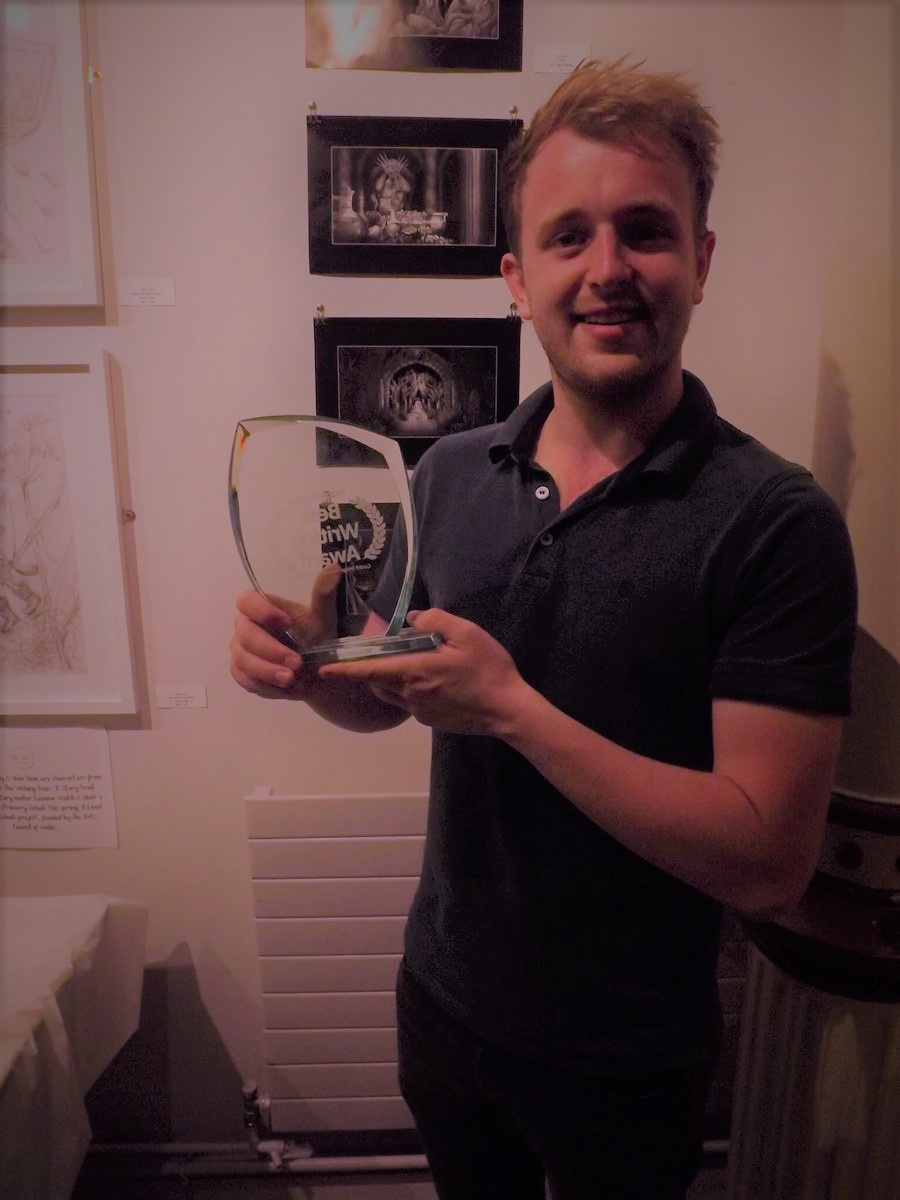 So overwhelmed I couldn't even hold it the right way round for you to see.